Posts for: April, 2018
By Texas Smile Makers
April 25, 2018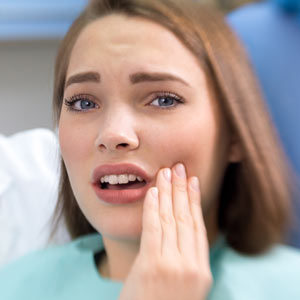 In an instant, an accident could leave you or a loved one with a missing tooth. Thankfully, we can restore it with a dental implant that looks and functions like a real tooth—and the sooner the better.
But if the patient is a teenager or younger, sooner may have to be later. Because their jaws are still developing, an implant placed now could eventually look as if it's sinking into the gums as the jaw continues to grow and the implant doesn't move. It's best to wait until full jaw maturity around early adulthood and in the meantime use a temporary replacement.
But that wait could pose a problem with bone health. As living tissue, bone cells have a life cycle where they form, function and then dissolve (resorption) with new cells taking their place. This cycle continues at a healthy rate thanks to stimulation from forces generated by the teeth during chewing that travel through the roots to the bone.
When a tooth goes missing, however, so does this stimulation. Without it the bone's growth cycle can slow to an unhealthy rate, ultimately reducing bone volume.  Because implants require a certain amount of bone for proper placement and support, this could make it difficult if not impossible to install one.
We can help prevent this by placing a bone graft immediately after the removal of a tooth within the tooth's "socket." The graft serves as a scaffold for new bone cells to form and grow upon. The graft will eventually resorb leaving the newly formed bone in its place.
We can also fine-tune and slow the graft's resorption rate. This may be preferable for a younger patient with years to go before their permanent restoration. In the meantime, you can still proceed with other dental treatments including orthodontics.
By carefully monitoring a young patient's bone health and other aspects of their dental care, we can keep on course for an eventual permanent restoration. With the advances in implantology, the final smile result will be worth the wait.
If you would like more information on dental care for trauma injuries, please contact us or schedule an appointment for a consultation. You can also learn more about this topic by reading the Dear Doctor magazine article "Dental Implants for Teenagers: Factors Influencing Treatment Planning in Adolescents."
By Texas Smile Makers
April 15, 2018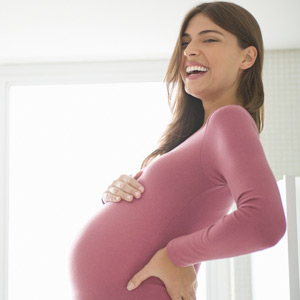 There are many health concerns when you're pregnant. And not just for you — what you eat, how you sleep or what medications or supplements you're taking all have an effect on your baby.
With so many concerns, it's easy to neglect caring for your teeth. But like other health issues, dental care affects both you and your baby and their future teeth and gum health. For both your sakes taking care of your mouth is a must.
For one thing, you're more susceptible during pregnancy to periodontal (gum) disease, an infection caused by bacterial plaque built up on teeth surfaces due to ineffective hygiene. It's believed hormonal changes increase the risk of gingivitis, the inflammation of infected gum tissues, common to expectant mothers.
Gum disease is a serious matter for anyone because of the increased risk of tooth loss. But there's another potential risk for expectant mothers: the bacteria that causes gum disease can pass through the placenta to the fetus. This can stimulate an inflammatory response from the mother that may result in a pre-term delivery and low birth weight.
There are some things you can do to protect your dental health and your baby's future health. Maintain a healthy diet with a wide range of whole foods: whole grains, fruits, vegetables, proteins and dairy products. Your doctor may also recommend iron and other supplements to reduce anemia. For the baby's dental development, be sure you're taking in sufficient calcium in your diet as well as other vitamins and nutrients. And although it's common to develop carbohydrate cravings, limit your consumption — especially sugar. Carbohydrates increase the levels of bacteria that cause tooth decay and gum disease.
Above all, practice consistent daily hygiene by brushing at least twice a day and flossing once. Be sure to visit us at least twice a year for cleanings and checkups. If you notice bleeding, swelling or redness of your gums (signs of gum disease) contact us as soon as possible.
A little extra attention to your teeth and gums while you're expecting can make a big difference in the health of your own teeth and gums, as well as build a strong foundation for your child's future oral health.
If you would like more information on dental health and care during pregnancy, please contact us or schedule an appointment for a consultation. You can also learn more about this topic by reading the Dear Doctor magazine article "Pregnancy and Oral Health."